Sanitize Crawl Space Air and Improve Your Home's Indoor Air Quality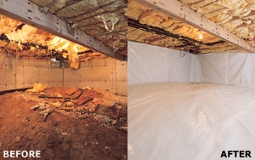 The Environmental Protection Agency reports that indoor air quality is becoming a very significant concern in recent decades. While the quality of indoor air is quickly depleting, in comparison to the outdoor air, there are some services available to homeowners who want to improve their home's air quality, and in some cases increase the value of their homes.
At Quest Crawl Space Systems, we specialize in improving a home's indoor air quality through crawl space encapsulation. Our warrantied crawl space system has been used in thousands of homes throughout the United States, Canada, and the United Kingdom to create healthier, more energy efficient, more valuable homes.
For a free crawl space sanitization system quote for your home, call or e-mail us today!
Indoor VS Outdoor Air Pollutants
People, on average, distribute most of their time at home, work, and/or school.This amount of time spent indoors can amount to 90% in some cases, which actually increases the likelihood of coming into contact with some rather dangerous particles and allergens.
Unfortunately, indoor air contains more gases and particles when compared to outdoor air because of the containment of air and the improper ventilation.
How The Crawl Space Effects The Indoor Air
Many homeowners wonder where the musty odors and compilation of mold and other irritants come from in the first place – in many cases, the answer is the basement or crawl space.
It has been estimated that about 1/3 to ½ of the air being breathed in on the first floor of a house actually originates in the basement or crawl space. Many homeowners try to avoid such areas of the house.
Unbeknownst to them, it is the very place that could be causing allergic reactions and displeasing smells around the house.
With a quick evaluation, the experts at Quest Crawl Space Systems can identify your crawl space's issues and get to work immediately on providing a remedy to the situation. One such remedy comes in the form of a sanitizing agent.
Sanitizing Can Help
By using the SmartTouch Sanitizing™ System, Quest Pest Control carefully removes viruses and bacteria at an effective rate of 99.999% without the threats of using harmful disinfectants and deodorizers. This system is safe to use on most if not all surfaces of a home, office, school, gym, or other area.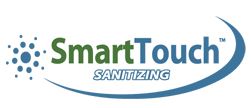 Although some interaction with bacteria is said to build up the immune system, it can also wear it out. With the SmartTouch Sanitizing™ System, your immune system receives a much-needed time of recuperation to obtain the proper strength needed when the time comes to fight off an infection.
Though not necessary, having the rest of the home SmartTouched may prove beneficial, since particles spread throughout the home including smoke, gasses, dander, dust, cleaning agents, perfumes, molds, and more.
Best of all, this system actually attacks the source of the issue, meaning the mold won't return in 24-48 hours.
Contact Quest Crawl Space Systems today to learn more about sanitizing and deodorizing a crawl space with the SmartTouch Sanitizing™ System. It attacks the H1N1 Swine Flu, E. Coli, Salmonella, mildew, and even mold! The system has been approved by the National Sanitation Foundation and the Environmental Protection Agency. It is non-toxic, biodegradable, and safe for food surfaces.
Looking for a price? Get a no cost, no obligation free estimate.